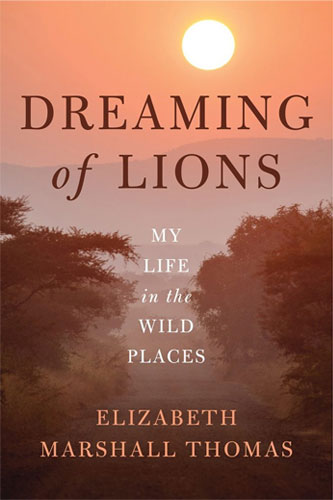 Dreaming of Lions
Dreaming of Lions traces Thomas's life from her earliest days, including when, as a young woman in the 1950s, she and her family packed up and left for the Kalahari Desert to study the Ju/Wa Bushmen. The world's understanding of African tribal cultures has never been the same since. Nor has Thomas, as the experience taught her not only how to observe, but also how to navigate in male-dominated fields like anthropology and animal science and do what she cared about most: spending time with animals and people in wild places, and relishing the people and animals around her at home.
Readers join Thomas as she returns to Africa, after college and marriage, with her two young children, ending up in the turmoil leading to Idi Amin's bloody coup. She invites us into her family life, her writing, and her fascination with animals—from elephants in Namibia, to dogs in her kitchen, or cougars outside her New England farmhouse. She also recounts her personal struggles, writing about her own life with the same kind of fierce honesty that she applies to the world around her, and delivering a memoir that not only shares tremendous insights, but also provides tremendous inspiration.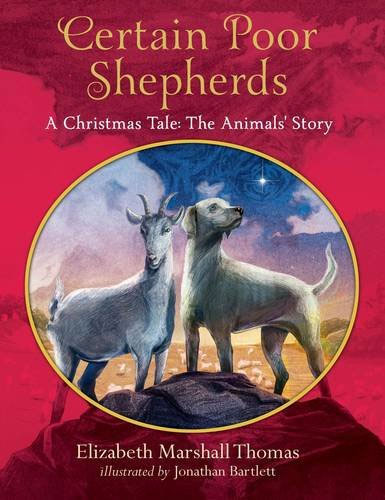 Certain Poor Shepherds
A dog, a goat, and their flock follow the sight and scent of a star in a beautifully illustrated, keenly observed Nativity story. "The story begins on a cold upland pasture where coarse grass and scrub cedar grew. The hour was midnight. The day was the first of winter. And the year of our Lord was not 1900 or 1600 or even 100. It was 0. On that night a white goat, Ima, and a huge, gray short-haired sheepdog, Lila, were keeping watch over a small flock of young sheep." Bright and dazzling, a star appears behind the cedars on the eastern skyline. It is big and powerful, and it has a pure, clean scent, like something halfway between honey and water. Lila, the sheepdog, and Ima, the goat, are compelled to follow the star on a journey to a humble manger in Bethlehem, a journey beset with danger, adventure, and love. In a story alive with insight and grace, best-selling author Elizabeth Scott Thomas brings us a striking portrait of the Nativity story from the captivating point of the view of the animal kingdom.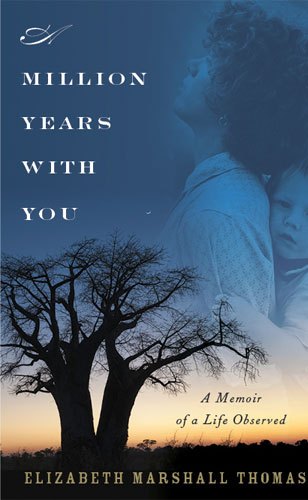 A Million Years With You
A Memoir of Life Observed
How is it that an untrained, self-taught observer and writer could see things that professional anthropologists often missed? How is that a pioneering woman, working in male-dominated fields, without sponsors or credentials, could accomplish more than so many more celebrated and professionally educated men could manage? How can we all unlock the wisdom of the world simply by paying close attention?
With their intelligence and acute insight into other cultures and species, Elizabeth Marshall Thomas's many books have won a wide and loving audience. In A Million Years with You, this legendary author shares stories from her life, showing how a formative experience in South West Africa (now Namibia) in the 1950s taught her how to pay attention to the ancient wisdom of animals and humankind.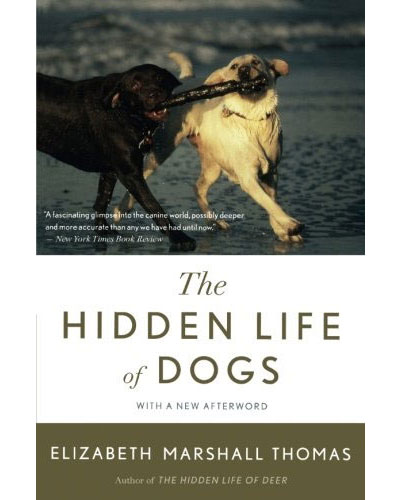 The Hidden Life of Dogs
Long before the Dog Whisperer, anthropologist Elizabeth Marshall Thomas revealed to readers the nature of pack dynamics, leading to a completely new understanding of dogs and their desires.
In this fascinating account, based on thirty years of living with and observing dogs, we meet Misha, a friend's husky, whom Thomas followed on his daily rounds of more than 130 square miles, and who ultimately provided the simple and surprising answer to the question What do dogs want most? Not food, not sex, but other dogs. We also meet Maria, who adored Misha, bore his puppies, and clearly mourned when he moved away; the brave pug Bingo and his little wife, Violet; the dingo Viva; and the remaining dogs and pups that constitute the pack.
Instead of training and obedience, Thomas offers as an alternative a world of trust and mutual obligation (Los Angeles Times Book Review). When it was first published in hardcover, The Hidden Life of Dogs spent over a year on the New York Times Bestseller list. This Mariner paperback edition will include a new afterword by the author.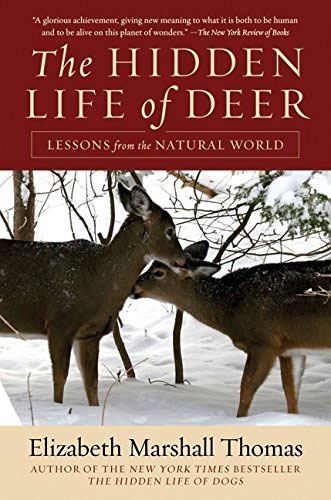 The Hidden Life of Deer: Lessons from the Natural World
The animal kingdom operates by ancient rules, and the deer in our woods and backyards can teach us many of them—but only if we take the time to notice.
In the fall of 2007 in southern New Hampshire, the acorn crop failed and the animals who depended on it faced starvation. Elizabeth Marshall Thomas began leaving food in small piles around her farmhouse. Soon she had over thirty deer coming to her fields, and her naturalist's eye was riveted. How did they know when to come, all together, and why did they sometimes cooperate, sometimes compete?
Show More
Throughout the next twelve months she observed the local deer families as they fought through a rough winter; bred fawns in the spring; fended off coyotes, a bobcat, a bear, and plenty of hunters; and made it to the next fall when the acorn crop was back to normal. As she hiked through her woods, spotting tree rubbings, deer beds, and deer yards, she discovered a vast hidden world. Deer families are run by their mothers. Local families arrange into a hierarchy. They adopt orphans; they occasionally reject a child; they use complex warnings to signal danger; they mark their territories; they master local microclimates to choose their beds; they send countless coded messages that we can read, if only we know what to look for.
Just as she did in her beloved books The Hidden Life of Dogs and Tribe of Tiger, Thomas describes a network of rules that have allowed earth's species to coexist for millions of years. Most of us have lost touch with these rules, yet they are a deep part of us, from our ancient evolutionary past. The Hidden Life of Deer is a narrative masterpiece and a naturalist's delight.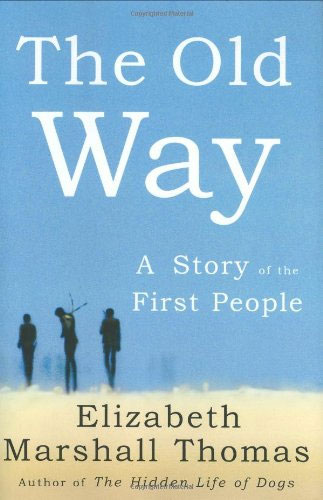 The Old Way: A Story of the First People
Elizabeth Marshall Thomas was nineteen when her father took his family to live among the Bushmen of the Kalahari. Fifty years later, after a life of writing and study, Thomas returns to her experiences with the Bushmen, one of the last hunter-gatherer societies on earth, and discovers among them an essential link to the origins of all human society.
Humans lived for 1,500 centuries as roving clans, adapting daily to changes in environment and food supply, living for the most part like their animal ancestors. Those origins are not so easily abandoned, Thomas suggests, and our modern society has plenty still to learn from the Bushmen.
Through her vivid, empathic account, Thomas reveals a template for the lives and societies of all humankind.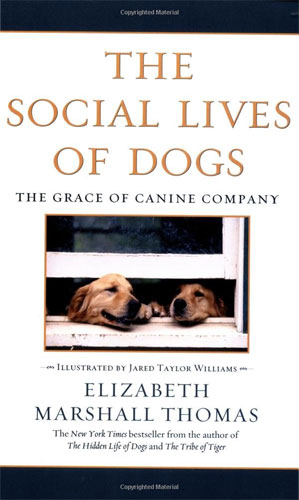 The Social Lives of Dogs
In this sequel to her illuminating bestseller The Hidden Life of Dogs, Elizabeth Marshall Thomas profiles the canines in her own household to show how dogs have comfortably adapted to life with their human owners — and with each other. A classically trained anthropologist, she answers questions we all have about our pets' behavior. Do dogs have different barks that mean different things? What makes a dog difficult to house-train? Why do certain dogs and cats get along so well? How does Snoopy recognize people he sees only once a year, while Misty barks at strangers she sees every day?
The Social Lives of Dogs presents marvelous evidence of the power of the group — and shows us that those who are fortunate enough to be given the trust of an honorable dog will also have their lives enriched.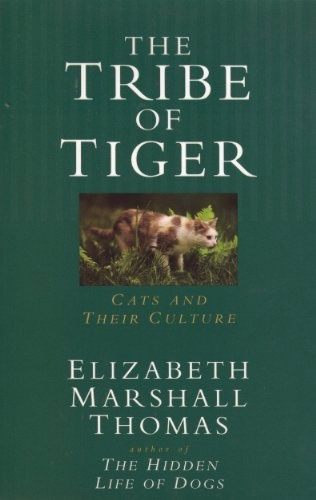 The Tribe of Tiger
The Tribe of Tiger
Cats and Their Culture

From the plains of Africa to her very own backyard, noted author and anthropologist Elizabeth Marshall Thomas explores the world of cats, both large and small in this classic bestseller. Inspired by her own feline's instinct to hunt and supported by her studies abroad, Thomas examines the life actions, as well as the similarities and differences of these majestic creatures. Lions, tigers, pumas and housecats: Her observations shed light on their social lives, thought processes, eating habits, and communication techniques, and reveal how they survive and coexist with each other and with humans.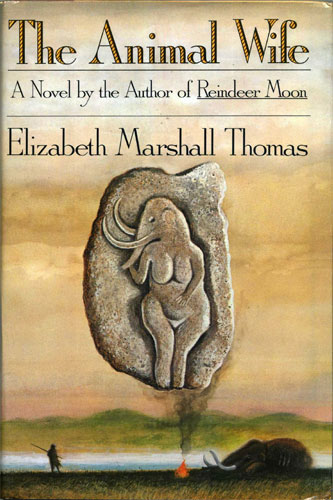 The Animal Wife
Light years separate Thomas's intelligent, literate fiction from most other novels set in prehistoric times. Exuding authenticity and distinguished by resonant language, this novel, a companion to Reindeer Moon , is likewise set in the savannastet of the Siberian Paleolithic. The narrator, Kori, and his hunter-gatherer people are portrayed as heroic but also fallible, sometimes prey to bad judgment and overwhelming passions. Kori is beset by guilt when he realizes that his shaman father's new wife is pregnant with Kori's child, conceived in secret before his father chose to marry her. Later, seized with lust at the sight of a woman swimming in a pond, he impulsively captures her, putting his group in peril of her people's revenge. The woman, whom he names Muskrat, comes from a tribe whose customs, worship, sexual practices and hunting techniques are different from Kori's. These alien beliefs and mutually incomprehensible languages are as crippling to their relationship as a deep ethnic division is in any time; intolerance and distrust breed bitterness and tragedy. Thomas has a magical feel for the patterns of the natural world integral to the hunter-gather culture. While this novel does not have the heart-tugging poignance of the previous story, it is psychologically acute and soaringly imaginative.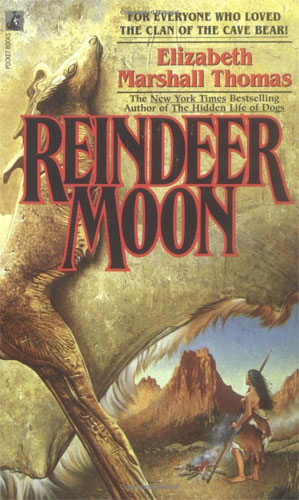 Reindeer Moon
A fictional account of the life of a Siberian tribe 20,000 years ago, from the author of Harmless People and Warrior Herdsmen. It is both the story of a daily struggle for survival against starvation, cold and violence, and an evocation of spiritual journeys and primitive magic.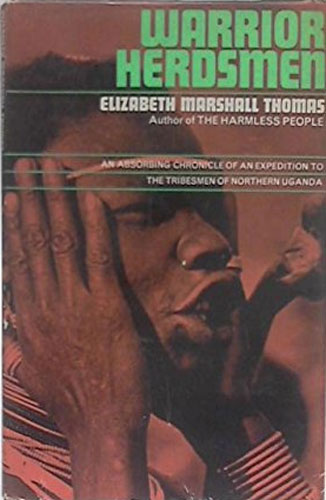 Warrior Herdsmen
The absorbing chronicle of an expedition to the tribesmen of northern Uganda.
The Dodoth―a tall, handsome people of the northern tip of Uganda―are a tribe in transition. They are proud, often cruel, warrior herdsmen whose oldest members live just as they did hundreds of years ago, but whose younger members sometimes learn to read and write and have brushed against the modern world. Elizabeth Marshall Thomas accompanied three anthropological expeditions to Africa and lived among the Dodoth. She displays a remarkable ability to communicate with the tribespeople and describe their lives and customs.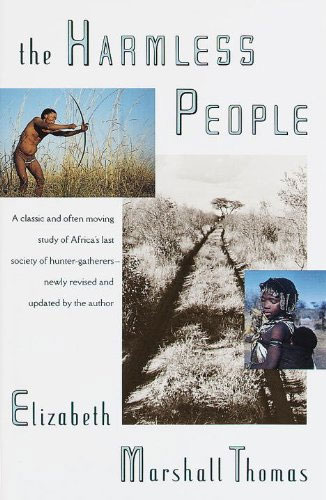 The Harmless People
In the 1950s Elizabeth Marshall Thomas became one of the first Westerners to live with the Bushmen of the Kalahari desert in Botswana and South-West Africa. Her account of these nomadic hunter-gatherers, whose way of life had remained unchanged for thousands of years, is a ground-breaking work of anthropology, remarkable not only for its scholarship but for its novelistic grasp of character. On the basis of field trips in the 1980s, Thomas has now updated her book to show what happened to the Bushmen as the tide of industrial civilization — with its flotsam of property rights, wage labor, and alcohol — swept over them. The result is a powerful, elegiac look at an endangered culture as well as a provocative critique of our own.